For 16 years, we've been helping people like you!
Our clients get results because we combine
practical

, hands-on implementation
with personalize efficiency coaching™.
Since we've started working together it's like a totally different world. I'm staying on top of tasks. I'm loving the individual attention; we're getting so much done (dual monitor set-up, setting up my SmartPhone and doing more with Outlook).
I thought I was organized and made the most of my SmartPhone. After only one hour with Turner Efficiency, I had a whole new understanding of my SmartPhone. I also learned some more organizational skills that have worked for me on a daily basis. Thanks!
Amazing to see how each session was tailored to each person. Being able to use the tasks has changed how we plan and has given us more ability to manage. It was a positive exercise and the skills will be a long time entrenched in how we work.
Great way to think and a fresh way to start 2011! I want MORE! This makes sense and brings clarity. Painful but SOOOO necessary – 5++! Learning to OHIO from day one has been really helpful. I've reduced my inbox from 3000 to 300. This training has a refreshing component and reinforces so I don't forget, now I'm in action.
Karen is a very engaging speaker – bring her back but give her more time – loved her!   This was a great session with tips I can put to use immediately   She had everyone in the room talking and sharing ideas   Excellent presentation – very down to earth but extremely relevant – I recommend Karen.
My office felt pretty functional to me before but now it's so streamlined that my husband, visitors and even the cleaning lady have remarked about how nice it looks. The best part is that it is totally functional. I now know where to find everything without piles on the desk to remind me.
You have probably never had a client decline an invoice because it's too low. I will not pay a cheap invoice for the quality of work that you do. We certainly have received great value. I know for me personally and for the team the value is great.
I recommend you because I believe in your work. What you did for me was powerful in helping me manage my workload! Whenever I see someone struggling with their workload – I put your name forward!
It's tough to change old habits, but the process so far has helped me to sustain the new habits and even now I feel like they are here to stay. I won't be going back to the before pictures!
I am so thankful to still be working the TEC system – in the past two days I went from 700 emails down to 57. That is a relief!
Turner Efficiency Coaching™ has helped over 2,800 executives managers, employees and entrepreneurs save an average of 6 weeks a year.
I moved the phone and it's made a huge difference. I didn't want to but thought I'd try it. I don't know why I didn't think of it before.
HOW CAN I SAVE TIME RIGHT NOW?
1- Sign up for Tips to Increase Your Efficiency
2- Schedule a 1 on 1 Free Session
We are proud to work with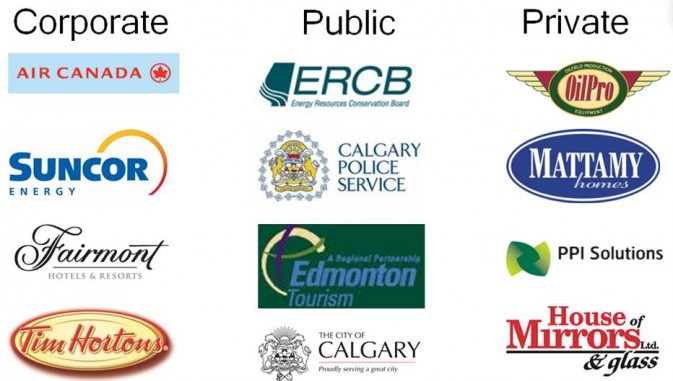 Book Your 1 on 1 Coaching Session Or Invite Us To Speak At Your Company!